Nebraskan of the Year Nomination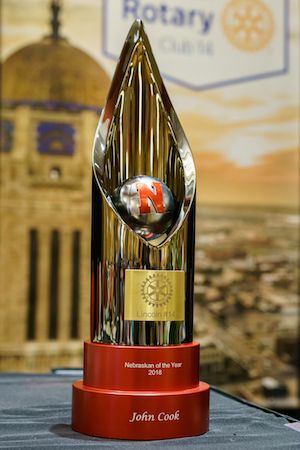 2019 Nomination Deadline: August 7, 2019
Open to ALL Nebraskans except elected officials, currently in office. Nominee DOES NOT have to be a Rotarian. Please complete the entire nomination form and respond to all four questions. Additional information of up to three pages can be included, but will be considered supplemental information.
Purpose of the Award: To honor and recognize the accomplishments of a Nebraskan or Nebraskans who have distinguished themselves through service to others in keeping with ideals of Rotary International
The Goals of the Project: To select one honoree for the year from a statewide field based on the following criteria;
1. Honesty, integrity and concern for others;
2. Service in charitable and civic causes and;
3. Leadership and significant accomplishments in his/her profession or volunteer activities.
You can complete the form in it's entirety or upload the nomination form below.