International Student Picnic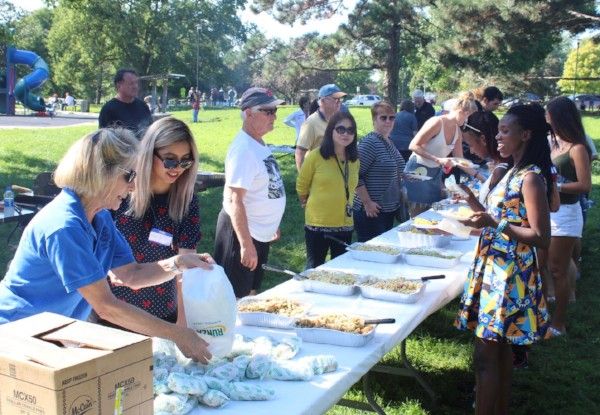 Lincoln and the nearby communities are home to many institutions of higher learning which attract students from around the world. Each year Rotary #14 hosts a picnic for international students to create an opportunity to spread goodwill between our families and the students. This video will give you a look at the run we have at the picnic. Of course, being the Cornhusker State, we include some traditional corn-on-the-cob and other American picnic menu items along with a time of fellowship and games. The institutions help coordinate this event and Rotary #14 members provide gift bags and door prizes to help welcome these students to Nebraska.
This Year's Event - September 8, 2019Lincoln's Downtown Rotary Club #14 is planning a picnic at Holmes Lake Park on Sunday, September 8 at 2:00 pm for the international students attending colleges and universities in the area. This is the 15th year that the Club has welcomed these students who come from dozens of countries throughout the world.
Our Sponsors
International Student Picnic 2018